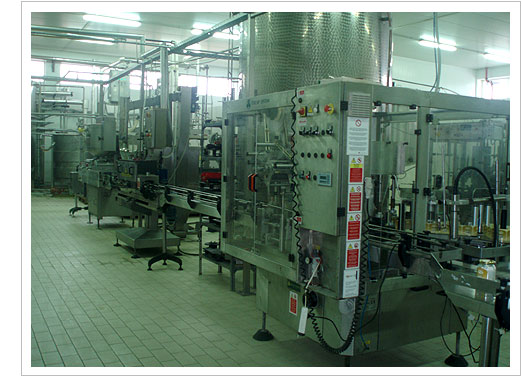 The company CHALVADOPIIA OF NORTHERN GREECE carries on the tradition of the well-known family KAPETANIOS whose name is closely associated with halva.
Its history began in 1928 in Assiros, Thessaloniki, and the company has shown impressive growth since then.
The small workshop in Assiros quickly gave way to a manufacturing facility in Neapoli, Thessaloniki (1954) and was later transferred to a modern factory in Aghialos, Thessaloniki, (1978) equipped with state-of-the-art machinery. Nevertheless, it continued to use production methods that ensured halva would be handmade, making it widely popular throughout Greece.
Today, the company operates at the location where it began in fully equipped facilities, offering a line of excellent products, in addition to tasty KAPETANIOS halva, such as:
sesame seeds as a raw material in baking and confectionery;
tahini (sesame paste), known for its antioxidant properties and beneficial action against cholesterol;
honey, pure and natural from the bountiful Greek land (thyme, pine and wildflower varieties);
jams in many tasty flavours with pieces of fruit to make your breakfast even more enjoyable;
spoon sweets for people who love traditional flavours;
vanilla and mastic paste (known as a "submarine", as a spoonful is served in a cold glass of water).
The company's specially trained staff and the strict standards applied to the production process provide pure, controlled products so that you feel safe when consuming them.
Our main goal is to maintain the trust you have shown over the years in selecting our products.